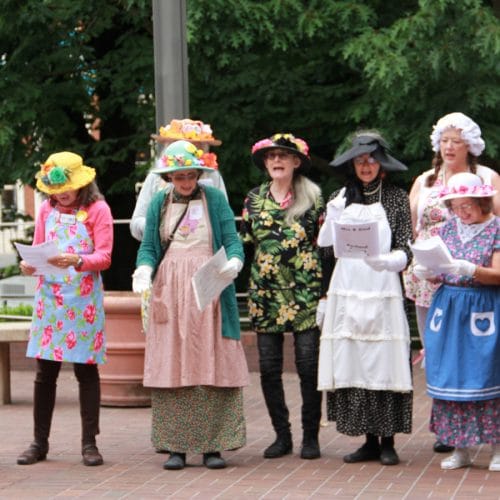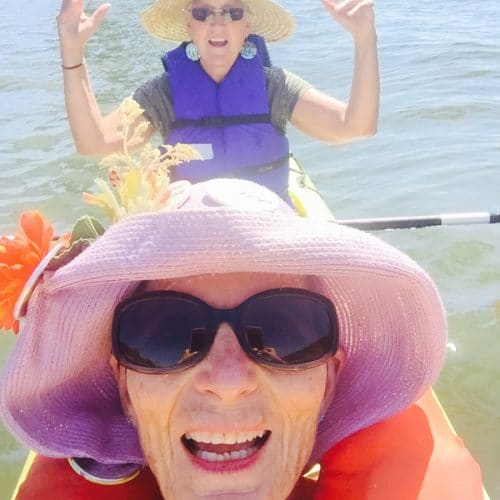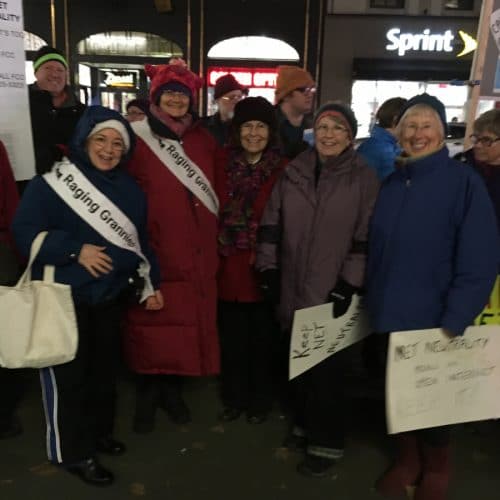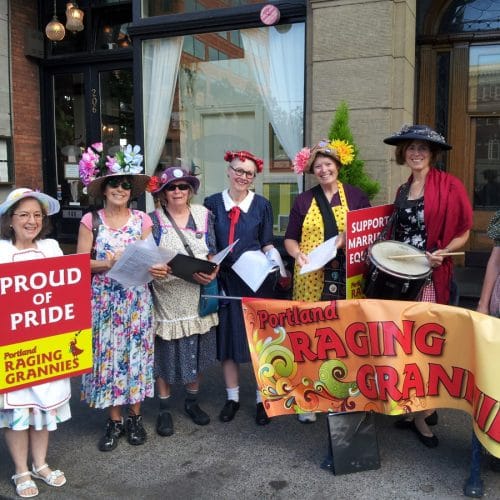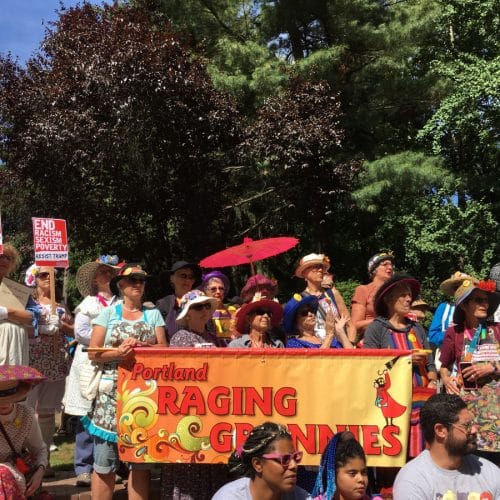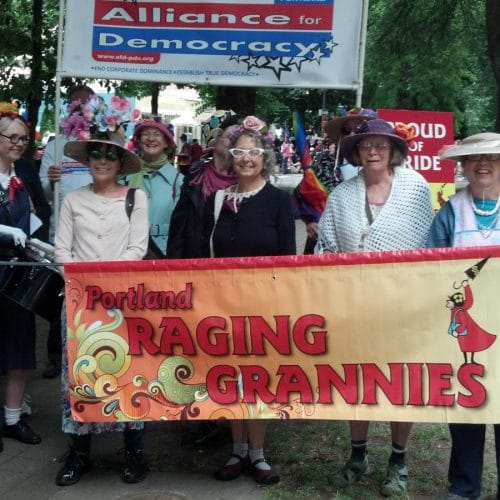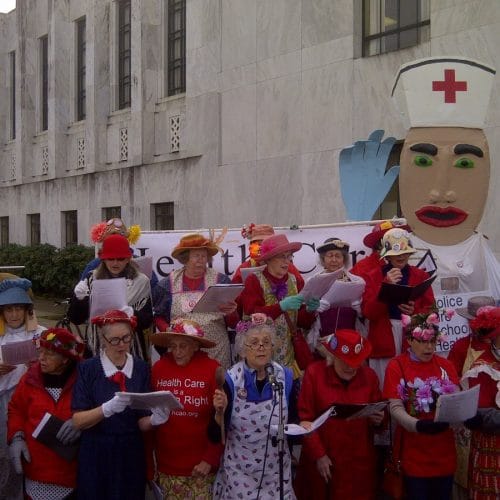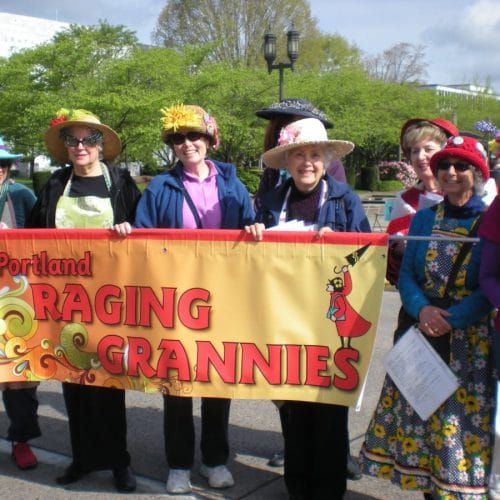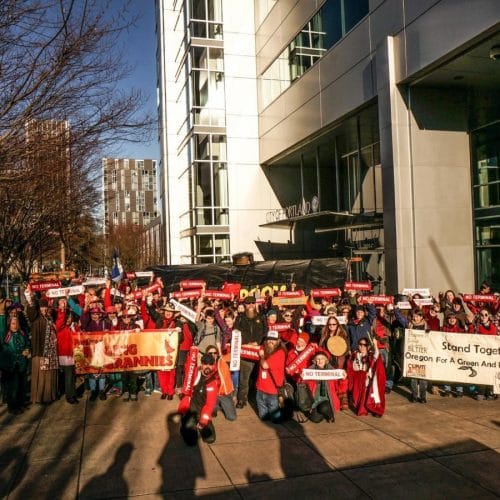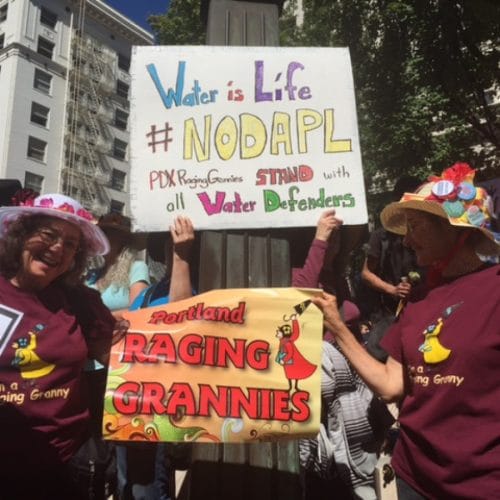 Our Mission
The Portland Raging Grannies is a social activist group located in Portland, Oregon. We are part of the International Raging Grannies, who have been active for 25 years. We support peace, social justice, human rights, and environmental protection through protest, song, and performance.
Although we use street theater, satire, and humor to make our point, we are not merely entertainers. We are tough. We are brazen. We are well-informed, passionate, and serious about our mission.
Our Credo
There are no non-radical solutions to the problems we face.
Our economic system,
Our consumer lifestyles,
Our energy policies,
Our political system
Are all corporate controlled and need to be changed because they are destroying the earth's life support systems."
Our Endorsement Policy
The Portland Raging Grannies take a stand on a variety issues that are consistent with our mission, but we do not make endorsements of political candidates or other organizations. Links to our website do not represent an endorsement.
Other Information
We are a member of the Climate Action Coalition (CAC).
We meet regularly for rehearsals and planning. View our general meeting schedule or go to the Calendar page.
If you are interested in becoming a Raging Granny, fill out the information on the Contact Us page.
Be sure to read the Portland Raging Grannies Membership Guidelines before making a commitment to join.